Dream it up and make it happen
Expression is designed to free digital professionals everywhere from the shackles of inadequate frameworks, CMS and eCommerce software - without the heavy lifting. Enjoy the freedom to customize as much or as little as you like with the convenience and stability of a cloud-based framework that keeps you on the cutting edge. Best of all, Expression scales from one site to thousands, letting you manage your digital business, whatever that is, in a single and efficient user interface.
Powerful Web-Based IDE
Welcome home Developers
A full featured development platform that doesn't get in your way, gives you everything you need up front, and delivers your wares via the cloud. Forget about maintaining servers or installing software and focus on what matters - writing web applications that work sustainably for everyone.
Benefits beyond the basics
Like getting your hands dirty, but don't want to work that hard? Take Expression for a test drive and get the best of both worlds.
Visual Building Blocks
Visual Building Blocks
Bespoke workspaces for HTML, JS, and CSS, Expression Elements connect the front end to all your data and business logic. They feature a familiar developer UX, a Handlebars approach to display logic, and the ability to locally bind data into easy-to-consume Expression Tags and Tag Sources.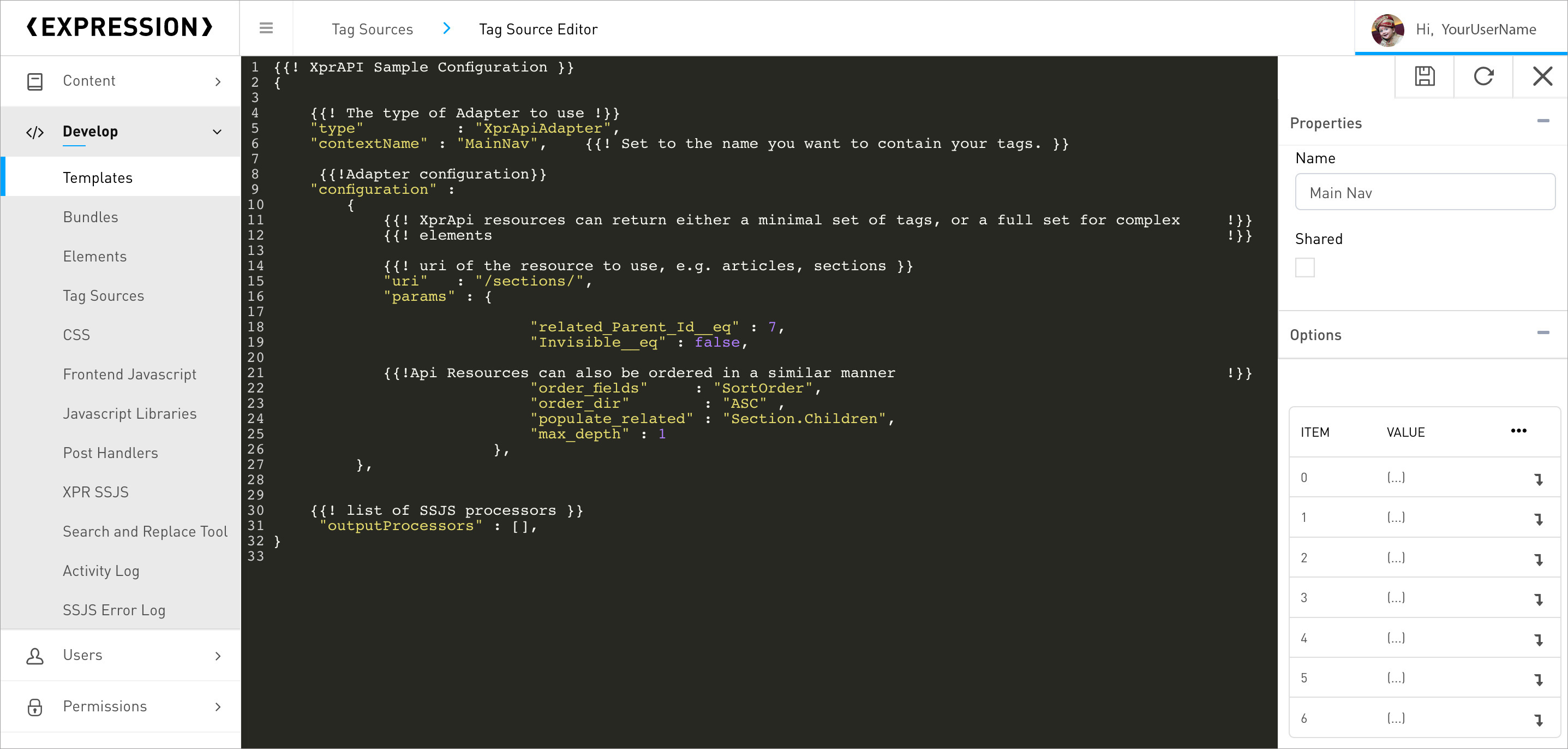 Abstracta Cadabra
Abstracta Cadabra
Simplify your data objects for use in the render layer. Use Tag Sources to mine contextual information from any API using simple JSON configuration files, then use that data as abstracted Tags in Expression's Elements via handlebar inspired templating.
Business logic where it belongs
Business logic where it belongs
Where it should be, right at your fingertips. Use SSJS to customize your application, or build it out from scratch. Utilize pre and post API execution hooks, API overrides, as well as your favorite utility libraries to get the results you need, faster than you've ever dreamed of.
Squash those nasty bugs in your code and speed up pages using Expression's built in trace and profiler tools, or browse the SSJS Exception Log and get the diagnostics to solve stuff fast.
Use Expression Pre and Post Handlers to create custom forms with built-in validation, submission tracking, and handy JSON-based storage to get your data where you want it.
Got some Element markup in trouble? Use Expression's Search and Replace tool to easily find and fix every instance, with diff and syntax highlighting, plus previews of your changes.
Hey There Marketers
Your developers will love you for this
When you work with Expression your best ideas are not only possible, but your developers will love every challenge you throw at them. Expression speaks fluently to your favorite marketing platforms, gives you powerful Content Management and eCommerce functionality out of the box, and will delight developers with its ability to make sense of even other people's work.
Back in the driver's seat
Feel like you're in control when you build with Expression. Your developers will love you, your clients will see results, and you can take your digital dominance straight to the bank.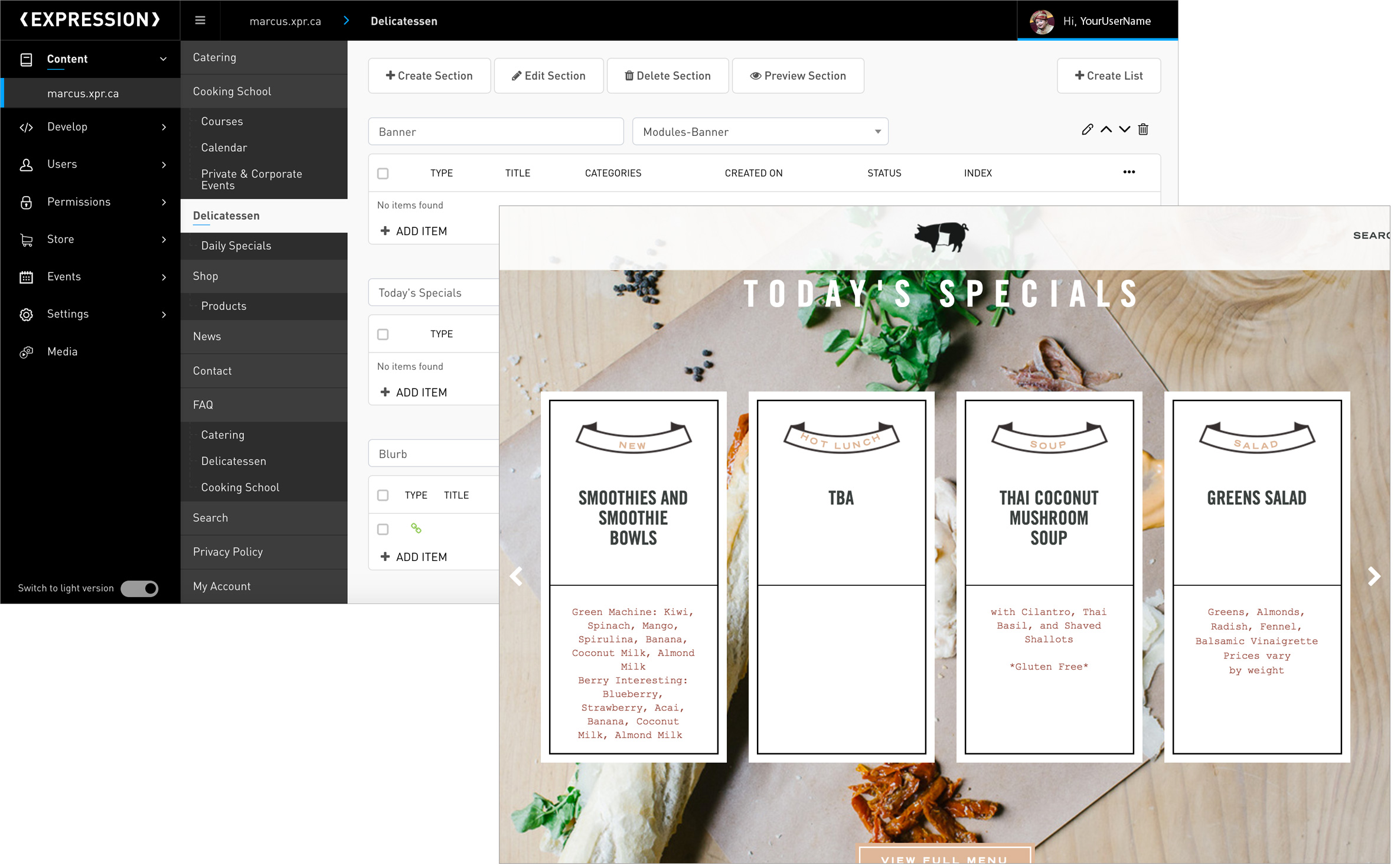 Complex content made real easy
Complex content made real easy
What does that mean? Well, picture this. Create lists of content, easily choose how they look and behave, sort them on the page, and voila! Beach time.
Powerful media management for marketers
Powerful media management for marketers
Easily manage your files and media in Expression's Media Explorer, featuring powerful search functionality, permissions, file-level property access, and some drag and drop just for fun.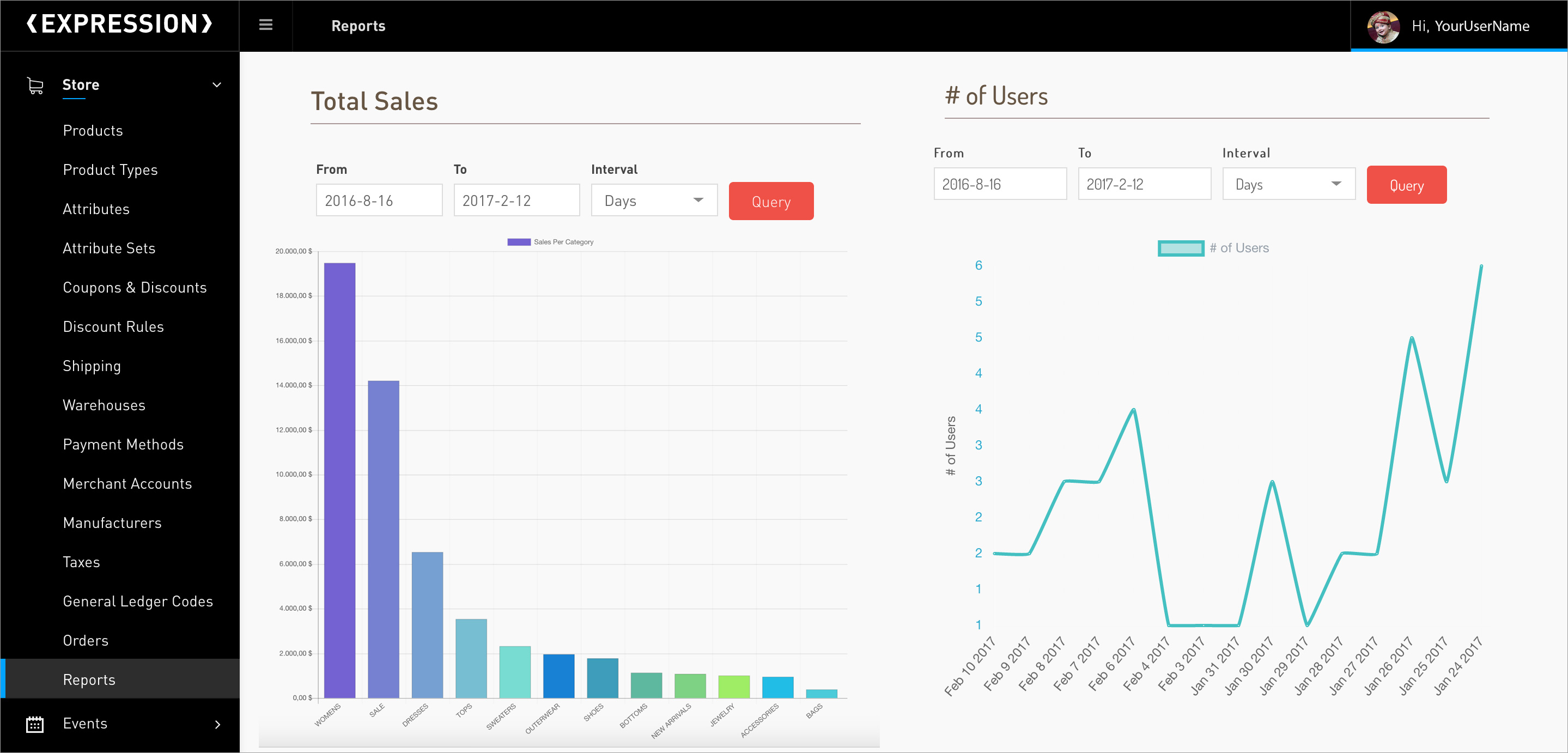 Build a business, not a toy.
Build a business, not a toy.
We're not just talking shopping carts. Expression's built-in eBusiness framework is engineered to take even the most complex inventories online, while freeing you and your developers to sell your wares on the cutting edge. Featuring a completely open API, you can mix and match data and integrate with any third party to build killer shopping and brand experiences online. Plus, our extensive reports and dashboards will give you the bird's eye view you need.