Built by users powered by Expression
Corporate & Enterprise
Forged in the fire of demanding corporate and enterprise requirements
Expression is trusted to build and manage many large corporate sites, intranets, and eBusiness solutions. It brings everyone in the Enterprise together through an inspired workflow and killer tech to deliver digital excellence.
Mining & Mineral Development
Teck
The ask was simple: Develop a state-of-the-art, enterprise-level website that empowered multiple users and multiple departments, while creating a visually stunning, elegant, and informative experience to Teck's visitors. Expression was used to create intuitive and dynamic custom workflows that allowed Teck staff to easily deliver beautiful, responsive experiences to the end user. This included the deep taxonomy and dynamic tag features of Expression, as well as the freedom for developers to elegantly tune the user experience to the exacting requirements of an enterprise.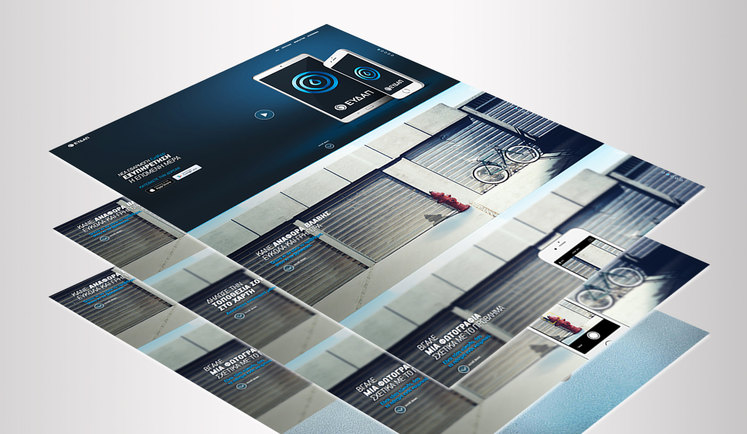 Mobile Application Promotion
EYDAP
EYDAP, the Athens Water Supply and Sewerage Company, is the largest Greek water utility company, providing fresh water and sewerage services to over 4 million customers. Harnessing the power of Expression, the company was able to provide a robust web solution to help support their EydApp mobile application users. Utilizing a wide-set of built-in digital marketing features that Expression offers "out of the box" such as Social Media add-ons, newsletter integration with the Mailchimp platform and powerful SEO enhancements, the marketing team was able to promote the EydApp mobile application successfully online.
Application for online orders
Da portare
This was the first step to consolidate the K Zone platform: a corporate site and 19 mini-sites for Leo Katz famous restaurants. The first challenge was to integrate all the URL's under a single back-end, so that his administration was centralized and would allow that all mini sites share the same elements. The second challenge was to please the critical eye of the client to assimilate the essence of every restaurant on the web: the choice of photos, fonts and colors had to be as close as possible to present a visual experience.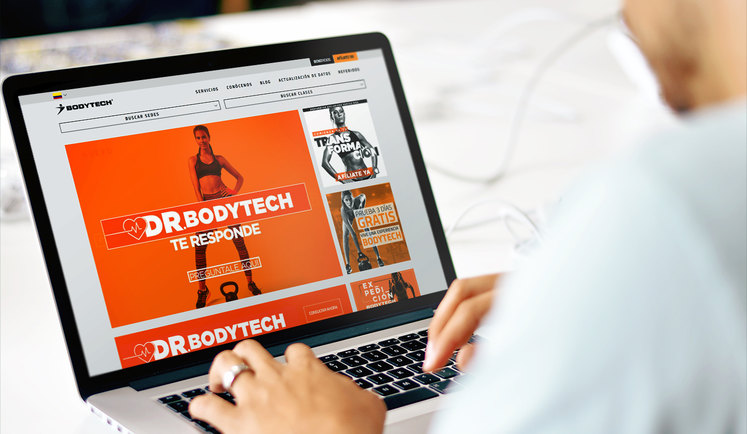 Corporate
Bodytech
Bodytech is Colombia´s leading fitness chain, with over 80 gym clubs around the country. The request was to build a digital ecosystem, where each gym club could live independently, but still share all digital assets throughout the platform. The site receives 500.000 visits a month, and our SEO strategy has thrown impressive results. By replicating the platforms, we have expanded Bodytech´s digital footprint to Perú and soon to Chile.
E-commerce
Reimagine the customer experience online
Expression frees you to take eCommerce and eBusiness to soaring new heights. For over a decade we've been helping our clients build their business online, delivering long-term digital assets that more than measure up and preserve their investment over time.
Online Pizza Delivery
Papa John's
When Papa John's International entered Colombia, the race was on to find an agency and technical solution that could measure up to the brand's reputation, business requirements, as well as performance and reliability standards online. The technology had to perform flawlessly, bringing international teams together to not only sell pizza, but also deliver a competitive edge online. Since launch the site has delighted Papa John's and its customers alike, setting a new digital benchmark for the expansion of the Papa John's brand online.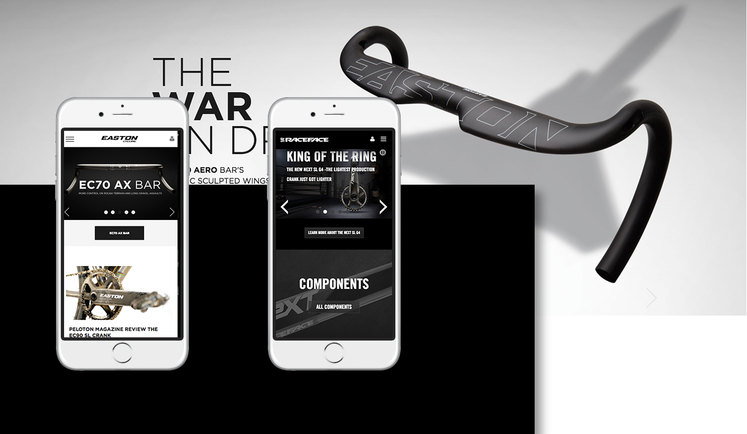 Cycling
Easton Cycling / Raceface
Race Face and Easton Cycling are sister companies with websites featuring unique product lines that cater to distinct market segments. These tech-savvy giants of the cycling world demanded total flexibility and control in curating their content and wares to the world — and they had absolutely no appetite for cookie-cutter eCommerce solutions that would limit how their customers interacted with the brand online.
Expression provided the ideal foundation on which to build a strategic digital asset that married the needs of both brands, while delivering a bespoke user experience tailored to their exact needs.
Apparel
Get Plenty
Plenty came to Backbone in need of a unique online fashion shopping experience that would position it alongside the biggest online shopping brands in the industry. Expression provided the muscle to build a fully featured eCommerce experience that reflected the true spirit of Plenty. Designers were free to roam creatively without technical limitations, and developers leveraged Expression's deep and scalable framework to deliver an efficient and elegant user experience to any digital device. The result: Increased engagement, a jump in sales, and thanks to Expression, a productive and sustainable ongoing relationship between Agency and Client.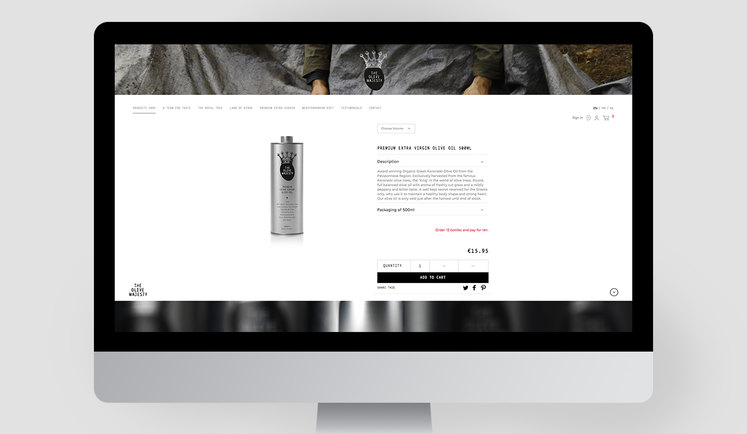 Online Store
Olive Majesty
Using Expression's extensive e-commerce libraries, Olive Majesty was able to create an online store that integrates with global courier services featuring live shipping quotes, multiple payment gateways, and customized product pricing for specific user groups.
The result was a fully automated eCommerce solution from order placement to online payments, coupled with a custom-made business logistics tools to ensure order visibility and fast delivery.
Italian Restaurant Chain
Archie's
As the leading Italian restaurant chain in Colombia, Archie's was one of the first companies in the industry to launch a fully customized e-commerce experience, allowing its customers to place their delivery orders online, book events, and access all the services of the corporate site under one Expression instance.
After two years of continuous online sales, Archie's Online has sold millions online to more than 100,000 customers, making it into one of the top grossing food delivery sites in the country.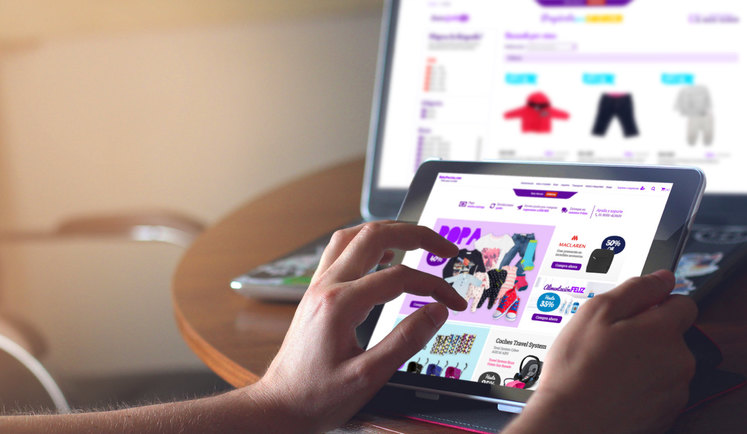 Online Retailer
BabyPrecios
The client proposed a clear idea: "Sell more". The customer had been searching unsuccessfully for a platform to achieve this goal but no platform met their needs. The Backbone team then enabled the customer with our secret weapon: Expression, a private digital management software that allows our clients to have control over their content, SEO parameters and additional functionalities without impacting the rest of the website.
As creators of Expression, our support is direct and available 24 hours a day, 7 days a week. This is vital for an online store.
E-commerce
Group CBC
CBC is the business group represented by Cali Vea, Cali Mine and Red Brasa. Combined, they own more than 50 highly acclaimed restaurants in Colombia, located in Bogota, Cali, Medellin and Tolima. The initial challenge was to create 3 e-commerce websites that would work across the board. It needed to be connected to a system of geolocation for homes, with taking into account the location of restaurants and shops as the place where the customer will your order. We had to maximize development efforts in the customization of combos and the ability to have different cards depending on the geographical location of customers.
Custom Solutions
Custom web dev without the compromise
Expression shines brightest when building complex solutions taylor-made to meet your toughest project requirements. Its flexible data model and powerful workflows will get you up and running fast, testing your ideas in no time, and delivering rock-solid results on time and budget.
Construction
BC Construction Association
Expression was used as the foundation for a fully customized end-to-end association management application for the British Columbia Construction Association. This included a central site as well as four regional association sites, all managed under a unified back-end framework, but designed to deliver regional association autonomy and control over every part of their online affairs. The solution includes full CMS and eCommerce functionality for each regional association, member and membership sales and management, event and course sales and management, as well as full real-time integration into back-end financial accounting systems.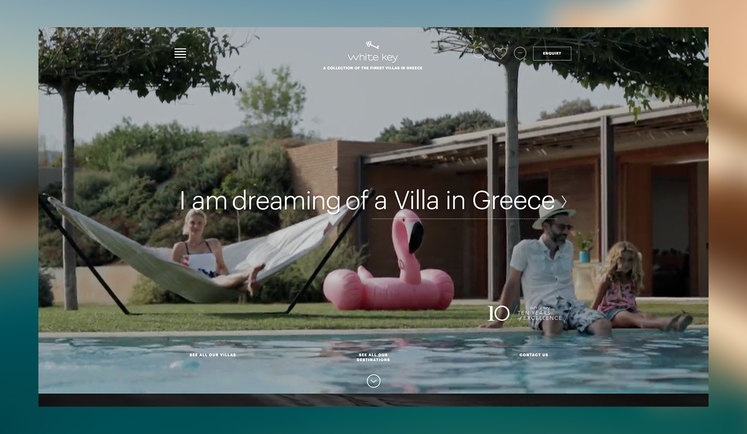 Luxury Accommodation
White Key Villas
White Key Villas is a leading company for luxury villa rentals in Greece, managing a portfolio of the finest, privately-owned villas available for rent. White Key also offers customized travel experiences and concierge services to their clients, collectively representing its trademark, the "White Key Villa Experience". Using Expression's powerful RESTful API, various attributes of these beautiful Villas are used to facilitate the site's fully-dynamic search, allowing their potential customers to find their dream villa by destination, size of home, or type of vacation. White Key Villas' high-res media was brought to life through XPR's flexible rendering engine. The content for WKV' extensive portfolio is easily managed by their in-house administration team who are able to serve that content seamlessly across multiple website instances.